H20 Ninja Mask - USA
Threr is a invention called H20 Ninja Mask. Now we can breathe using both nose and mouth under water.Dry Top technology stops water from entering into the mask through the snorkel.
The H2O Ninja Mask is extremely easy to use and after experiencing the comfort, and natural breathing ability under water, you will never want to return to a regular mask and snorkel again. Innovative full face design, makes breathing under water just as simple as on land.
H20 Ninja Mask
AdCase
There is smart inventions called Adcase. it is used for smartphones. this ADcase acts like airbag for your iPhone.German design student Philip Frenzel has designed an iPhone case that springs open to stop your device from smashing when you drop it.

The ADcase the AD stands for active dampening hides four spring-loaded legs that only pop out once the phone case is in free fall.They curve outward in either direction from the four corners of the device, creating a 30-millimetre buffer between the phone and the ground.

A good case and a screen protector might protect you from the worst of the damage.








LUMINAID
The LuminAID is a solar-rechargeable light that is waterproof, lightweight, and inflates to diffuse light like a lantern. LuminAID technology was invented in 2009 by Anna Stork and Andrea Sreshta.The LuminAID light has a solar panel, rechargeable battery, and a multi-chip LED light.According to its makers, after a full charge, it can deliver 35 lumens for 8 hours or 20 lumens for 16 hours and the battery can be recharged over 500 times, for years of use.the indian Price: Rs. 2,000.


Scribble Pen
There is an amazing inventions calledThe Scribble Ink Pen comes with three different sizes of drawing tip, Easy to use and comfortable to work with, Scribble puts all the colors of the world in your hands. Scan any color and start drawing or writing with it instantly.
RGB Color Sensor.

The built-in color sensor lets you easily capture any color – simply point it at an object or surface and press the button! Draw or write with it right away, or save it to sync with your mobile devices.
Multiple Drawing Tips

The Scribble Ink Pen comes with three different sizes of drawing tip, allowing you the freedom to express yourself as neatly or boldly as you like. Scribble is perfect for both drawing and accurate writing.
Refillable Ink Cartridge

Scribble's ink cartridge connects to a mixer and dispenser that exactly recreates the color you have scanned. Each cartridge comes with 30 miles of ink, and new cartridges cost less than $10!
Indian price:2,400

Mag-Pad
This is a unique product! A flexible tray that holds and grips your tools while you work. It's a magnetic pad that you can attach to anything metallic and it'll hold and cling onto your tools while you work in the garage, under a car hood, and more. You can of course use the Mag-Pad on any kind of surface if you're just keeping your tools flat and want to prevent your tools from rolling away. You can also attach it to the side of a car, on a wall, pillar, or even on the under-side of a car hood to keep your tools stuck to it while keeping them in a perfect location for quick usage. Indian price:2,800.

Square Off Chess Board
This is one of best amazing inventions.square of rebotic.its like an a magic chess board like in harry potter.You press a button on the side to start a game. When you move a piece, you tap it once on its current square and tap it again on the square you're moving it to. An audio beep confirms your move. Pieces move automatically by themselves.
In a show known for massive televisions and flashy press conferences, this was one of the most subtly fascinating demonstrations of technology. The chessboard can run on its own artificial intelligence with 20 difficulty levels. But it can also connect to other human opponents, who can play with you remotely through an app or online.The player on the other end can make a move on the website, and you'll see the move replicated on your board. This can help connect family members from remote distances or allow players with physical disabilities who can't move the pieces but can swipe a smartphone touchscreen to participate in a full-fledged, physical game of chess.
price in India-Rs. 15,000-20,000.
Zipstitch
ZipStitch is the most advanced wound closure device available without a prescription. It is designed to enable virtually anyone to professionally treat cuts that can't be closed with bandages, on the spot, wherever they may be. Ideal for a first aid kit, ZipStitch can save time and money and provide peace-of-mind for workers who are out of range of a hospital.
The innovative design is both easy to use and effective. The device consists of two 1.5 inch strips of a unique hydrocolloid pressure-sensitive adhesive and four precision zip-ties made of a medical-grade polymer that connect the 2 adhesive strips. The zip-tie strips enable micro-adjustment to precisely close the wound.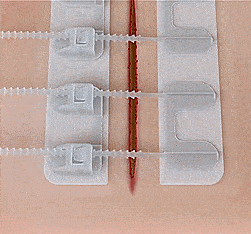 Ice Genie
Silicone ice cube maker bucket revolutionary space saving holds up to 120 ice cubes with unique double chamber design.Ice Genie cube makers will save a lot of space for your freezers and keep your cubes fresh and odorless, with airtight covers.Save a lot of space in your freezer.Suitable for cooling all drinks in bars, parties, restaurants or clubs. It can provide long cooling for whiskey, cocktails, beer, other alcoholic and soft drinks.Material safety made of BPA less material quickly chills bottled beverages.
it'll make your ice cube storage problems disappear by saving space. It claims it can hold 120 cubes – just fill then chill! The product is smaller than expected, but the directions are clear and concise. Indian price- 200-1,000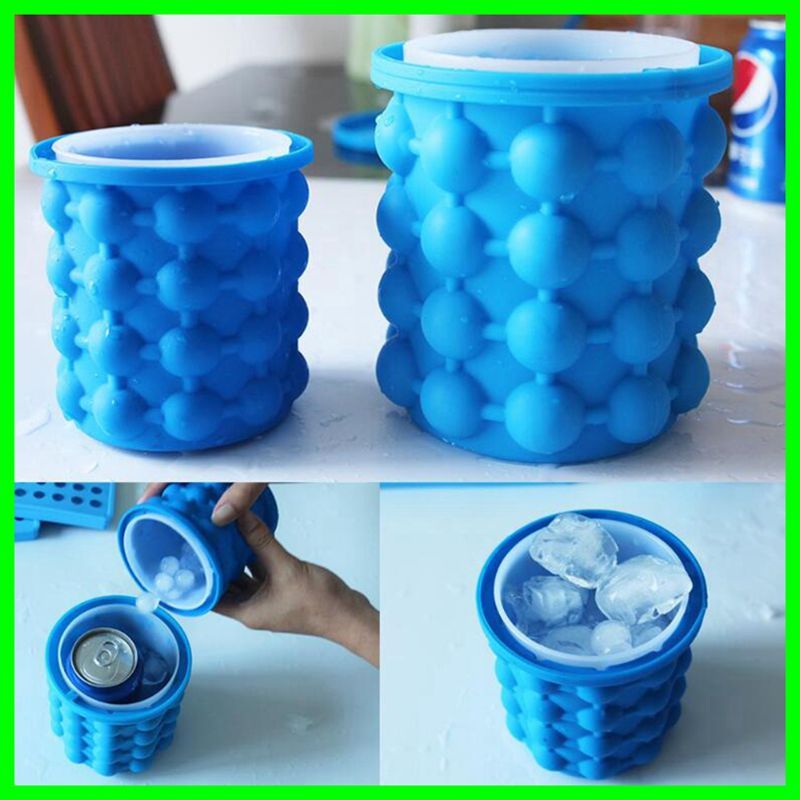 Go Cube
GoCube is the vintage Rubik's cube reimagined and redesigned for the 21st century. GoCube is an app-enabled speed Cube, that allows ANYONE to learn how to solve this (unsolvable) classic puzzle in a fun and interactive way; Improve your skills; Track your progress; and compete with friends and cubers around the world. It is equipped with advanced sensors to track and measure activity, an inertial measurement unit (IMU) to track the cube's orientation and connects through Bluetooth 5.0 to the companion GoCube app.GoCube is made of the highest quality materials, encompassing light indications, and a magnetic speed cube mechanism, enabling a whole new fast and smooth playing experience. price in India-5,000
Barricade Box
The Barricade Box is a temporary door barricade device to protect against active shooters and violent intruders. This device is an affordable, life-saving solution for schools, offices, churches, government, or even at-home safe rooms. Installs in minutes, applied in seconds. The Barricade Box is simple... Fast... SECURE... Over 2,000 Pounds of Tensile Strength - Superior quality and strength to protect lives Exclusive Kevlar Cord - 4.5-feet of flexible, cut resistant, burn resistant, low stretch cord Laser Cut Steel Base - Your safety anchored in solid steel Uses Existing Building Framework - Able to install into wood, masonry or steel door frames Simple to Apply - Pull, Wrap, Secure the cord. That's it. Works on Nearly Any Door with a Handle - Inward Swing, Outward Swing, Classroom, Office Room A Child Can Do It - Empowering students of all ages to keep their classroom safe No Power Needed, or Wanted - High priced access control devices are ineffective when the gunman has the access card (workplace violence) - Many fire alarms deactivate door locks, a tactic used by many armed intruders Safety Code Compliant - based on recommendations by the Department of Homeland Security and the FBI Applied in Seconds - Every second matters, you can protect lives in 3 seconds Self-Contained, Always Ready - No need to find or install under stress Error-Proof Application - Equal symmetry means there is no wrong way to apply Versatile In Your Environment - Works on door handles, door knobs, and even around door closers - Contours to any door frame or molding.